COVID-19 and the measurements imposed have impacted nearly every single person around the world. The LGBTI community has been hit particularly hard. The shutdown of bars, clubs and organisations has led to isolation, as for many these venues are not just for fun but the replacement for family and social contact.
In the developing world and especially homophobic countries, the impact has been even more severe. Poverty, starvation and reduced access to life-saving medication will mean death for many. The UNO expects that additional 150M people will drop into total poverty. LGBTI are most vulnerable as many have been banished from their homes because of their sexuality and do not receive any family help.
PlanetRomeo Foundation funds small brave LGBTI initiatives and normally kickstarts grassroots projects. Under this unseen crisis, the focus has shifted completely to shelter, food, medication and basic life supply. We are happy and proud to announce that in a second funding round additional 17 LGBTI projects received financial support.
"Our experience working with small organizations in homophobic countries allowed us to identify projects and mobilise quickly" – Dick de Graaff, Chairperson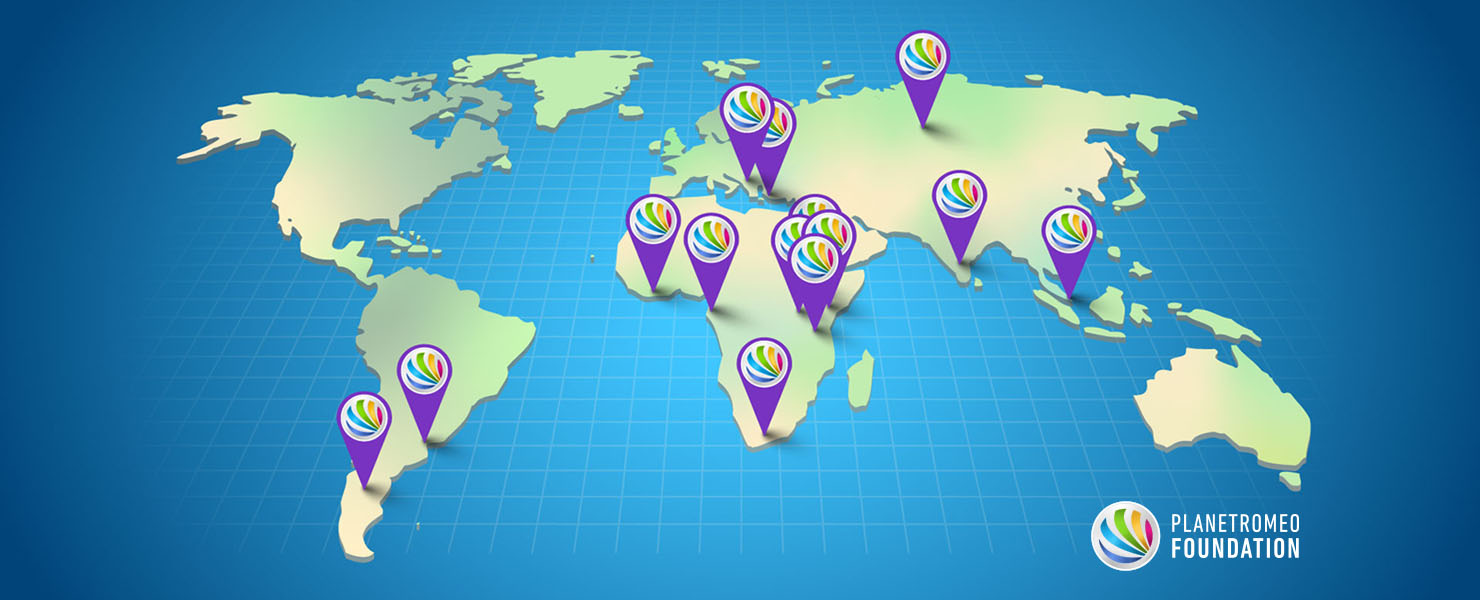 We are sorry that we cannot always share the success stories of individual organisations or people. In most cases, we cannot disclose the name or location of organisations to protect the safety of the people involved.
"We are under severe oppression within our neighbourhoods, most of us are accused of having caused all this COVID crisis by our sin…"  – Funding Recipient, East Africa
One of these projects we can share is the Rainbow Family Support Alliance in Uganda. With the funding, they were able to distribute 617 kilograms of food in form of posho, beans, milk, sugar, cooking oil, salt and hygiene products for 3 months. The recipients were LGBTI people who were abandoned by their families and are living with or without children.
"We can proudly say that we have been able to prevent deaths from hunger among 27 and more LGBT people, especially the 5 transgender people who could not access support from anyone else" – Rainbow Family Support Alliance.
"There are days and nights when I have no food. I was soon committing suicide because of hunger. I do not know how to thank enough; because when you gave me food, you saved me from death" – Kassim, Rainbow Family Support Alliance.
Since the outlook remains bleak, PlanetRomeo Foundation will continue in 2021 with funding projects all over the world. Each donation no matter how small helps and goes to small LGBTI projects where it is most needed. With every project funded we hold the hope of saving lives and to ensure what these organisations have achieved in the last decade does not just fade away.
You can donate HERE.