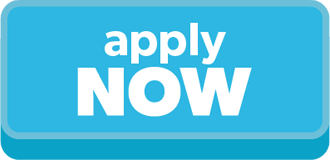 Funding policy
Funding 2023 PlanetRomeo Foundation
We always fill gaps in LGBTI+ funding and incorporate our identity values as a flexible, accessible, grassroots, by responding to (global) crisis situations.
PlanetRomeo Foundation strives for a balance between accessibility, quality, and maintaining a good standard in project accountability. Criteria taken into account in the assessment process are:
Quality of the project proposal
Relevance
How realistic the approach is
Foreseen impact
The degree to which the proposal is complementary to existing services and/or activities
PlanetRomeo Foundation provides funding up to € 6,000 to LGBTI+ projects and initiatives to the LGBTI community.
What projects/activities are eligible for funding?
Projects which align with PlanetRomeo Foundation's funding policy
LGBTI+ groups or organizations with little or no access to other sources of funding
Although all geographical regions are eligible, the Foundation gives priority to countries outside the Global North. Within a country, all geographical areas are eligible, but where we can, we give priority to rural and/or more remote areas
Projects focused on improving the life of the LGBTI+ community within below fields are eligible for funding:

Community Organizing
Shelter
Sports & Culture
How to make a funding request
Funding requests have to be submitted via our Optimy Grant System, the link of this system you will find at the bottom of this page. Optimy is completely secure in case you are worried about sensitive data. With the account you create, you can follow the progress of your application. This new system will make it simpler and easier for applicants and the Foundation to process and follow requests.
If you have submitted an application or request, please do not contact us. We will inform you about the outcome of your funding request afterward.
What do I need to do to start and complete my funding application?
Once your request for a grant has been approved we would need below documents to process payment. You will be contacted about that.
Organizational bank account statement (or fiscal sponsor/host if applicable)
Valid registration certificate of your organization (or fiscal sponsor/host if applicable)
Exact details of authorized representative/executive director/chair of your organization. This is the person that will sign the funding agreement and is authorized to sign on behalf of the organization
In case you are part of an unregistered initiative without its own organizational bank account, we will require details of a duly registered and organizational bank account holding fiscal sponsor/host organization as well
Without the above-mentioned details, we might not be able to process your funding request swiftly and easily until it is completed.
How should I justify my project?
Reporting is always a requirement with our grants. What we expect you will find again in the Optimy system where you have entered your request. Please keep in mind that we would also like to inform our donors about your project as well. They are the ones that make all this possible.
Application in progress?
After you've made an account and sent in your application, you will automatically receive a confirmation of receipt including a PDF of your application. Deadlines to hand in your application are 1 January, 1 April, 1 July and 1 October. After these dates, the board will start reviewing the batch. All applicants will receive notice of approval or refusal. As we have a limited budget, only the most impactful, relevant and feasible projects will be approved. After your application has been approved, we will request the necessary documents: proof of registration of the organisation, a recent bank statement of the organisation and a copy of the passport or (refugee) identity document of the person authorized to sign on behalf of the organisation. Once we have verified the documents, we will ask you to sign our Funding Agreement. We will then pay the grant. The process can take up to 3 months. Funding is limited to one grant per organization.